Celebrating 99 Years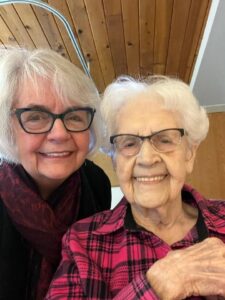 Jamestown AAUW branch members are pleased to announce that lifetime member, Hazell DeGroot, celebrated her 99 birthday this month!
Hazell is pictured here with her daughter.
Trick or Treat
The AAUW Bookstore gave away children's books at the Frontier Village for Halloween.  The event was held on Tuesday, October 31 from 5:00 – 6:30 PM at the Depot Building at the Frontier Village.
AAUW Supports Domestic Violence Awareness Month
Jamestown AAUW members gathered on October 18, 2023 at the Women's Club Rooms in Jamestown to learn more about Domestic Violence during Domestic Violence Awareness Month.
Shauna Kemp, Executive Director of Safe Shelter, shared information about domestic violence and the needs of Mary's house, a safe shelter for victims of domestic violence. To observe Domestic Violence Awareness Month, members also brought donations for Safe Shelter in support of the important work they do in our community. Some of the items donated included New twin size sheets, New pillows,Gas cards,Grocery cards,Toilet paper,Paper towels,Laundry detergent,Dryer sheets,Trash bags,Laundry baskets,Coffee and Powder coffee creamer.

UJ Student Reports about Leadership Conference at August Meeting
The AAUW Jamestown Affiliate sponsored Megan Vermeersch,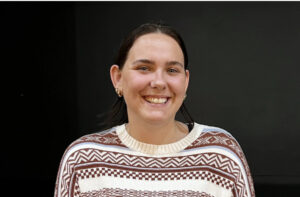 a University of Jamestown senior from Cypress River, Manitoba, Canada, to attend the National Conference of College Women Student Leaders at the University of Maryland in May.
On Aug. 21, AAUW Jamestown Affiliate members held a branch meeting at the Arts Center and met with Vermeersch to hear about her experience at the conference, which brings together hundreds of college women for three days of leadership training, inspiration and networking.
Vermeersch will pursue a career in medicine.
AAUW 33 Annual Garden Tour was held on July 19

Tour of Nome School House Event Center and Summer Market
Branch members held their June 3 meeting at the Historic Nome School House Event Center and later enjoyed the Summer Market that featured venders from across the state.  The Historic Nome School House was build in 1916.  After the school closed in 1970 due to declining enrollment the school went through several changes. Finally in 2018, Shepherd Industries LLC purchased the building and began a three year restoration to transform the school into a Fiber Arts Retreat Center/Event Center/ and Boutique Hotel, reopening the building in 2021.  The School is used for retreats, events and even weddings.  Their is also a gift shop featuring the handicrafts of felting and fiber arts.  The group enjoyed the tour of the School House and the Market.
AAUW HOLDS TECH SAAVY
Tech Savvy was held in March at the University of Jamestown.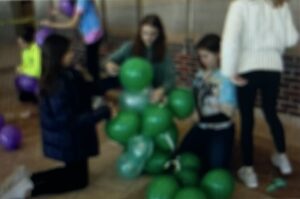 Bad weather and poor road conditions caused attendance to drop from the original 370-375 students to 250 who attended.  Despite the tough weather the students enjoyed the presenters and learned a lot about careers in Science, Technology, Engineering and Math.  
Jamestown AAUW Sponsors AAUW Student to the National Conference for Women Student Leaders in Maryland.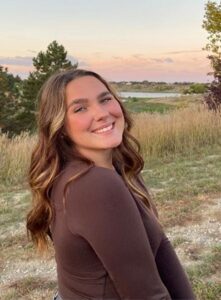 "Engage, Learn and Lead: Step Into Your Power" was the theme for the National Conference for Women Student Leaders (NCWSL) that was held May 31-June 3 at the University of Maryland.  Jamestown AAUW is sponsoring University of Jamestown Biology major, Megan Vermeersch.  Megan is interested in expanding her leadership skills. She is already active in the Student Senate, Science Club, Honors Program, Biology Teachers Assistant, Organic Chemistry Tutor Program, SET Event Coordinator and on the graduation planning committee.  Vermeersch will graduate in 2024.
Louise Williams and Fredricka Gilje honored as Honorary Life Members
Congrat
ulations to Louise Williams and Fredricka Gilje as they were both presented with an Honorary Life Membership Certificate for achieving 50 years of membership with AAUW.
The certificate signed by Julia T. Brown, AAUW Board Chair thanked them for their outstanding commitment to AAUW, a community that breaks through educational and economic barriers so that all women have a fair chance. As an Honorary Life member, they are exempt from paying future AAUW national dues. We hope you will display it where others can appreciate your commitment to AAUW. Again, congratulations for your achievement of fifty years of membership with AAUW. We look forward to your continued participation for years to come.
AAUW Jamestown Hosted Sarah Vogel Author of "The Farmers Lawyer" on November 7, 2022.
AAUW members from across the state and guests attended a Zoom meeting to hear from Sarah Vogel about her new book, "The Farmers Lawyer." The meeting was moderated by member Barb Lang.
As a young lawyer working for large corporations and law firms in New York City and Washington DC, Sarah Vogel, a North Dakota native, longed for a chance to represent the "good guys against big corporations and the federal government." Little did she realize that the biggest case of her life and the biggest case for farmers would grow from her decision to move back to North Dakota and to quickly become the lawyer to represent one North Dakota farmer against the Farmers Home Administration. One ND farmer grew to a client base of 240,000 farmers nationally and the civil suit that pitted these 240,000 farmers against the federal government.
As the client base grew and her research ensued, her life situation began to parallel that of her clients: her clients had no money to pay. As the farmers became bankrupt, so did Vogel. But she and her clients pressed on through tough financial times and eventually won the 1983 national class-action case entitled Coleman vs. Block case: Dwight Coleman — her first farmer client, and John Block, the United State Secretary of Agriculture.
Vogel's childhood exposure to the Nonpartisan League philosophy coupled with support from her father, North Dakota Supreme Court Justice Robert Vogel, gave her the background and the chutzpah to move forward with and win the 1980 case of the farmers against the Farmers Home Administration.
Sarah Vogel is the first woman elected Commissioner of Agriculture and one of the foremost agriculture lawyers in the United States. The American Agricultural Law Association awarded her its Distinguished Service Award, and Willie Nelson honored Sarah at Farm Aid's 30th anniversary for her longtime service to family farmers. Hailed as "a giant killer in ag law" by The Nation, Sarah served for decades as co-counsel on the Keepseagle case filed to redress USDA's race discrimination in lending to Native American ranchers and farmers. An in-demand speaker and a passionate advocate for farmers and Native Americans, Sarah lives in Bismarck, North Dakota.
Vogel wrote of her life and her work with the farmers in the Coleman vs. Block case in her memoir, The Farmer's Lawyer: The North Dakota Nine and the Fight to Save the Family Farm, to be released on October 14. A copy of the book can be pre-ordered on Vogel's web page
https://sarahmvogel.com/  

Birthday Ladies
Members Linda Todd and Louise Williams are birthday twins. Same day, same month, same year.  A birthday party was held at the AAUW Bookstore recently to celebrate.  Happy Birthday Ladies!!!!!
Adventures in Finland, Swedon and Denmark – September 14, 2022
Member Mary Craft delighted members with her report about the differences for Women Living in Finland, Swedon and Denmark and the US along with her wonderful photos of her visit to these countries at the September meeting held at Linden Court in Jamestown.  The meeting was a potlock meal, Shape the Future event with several guests attending.  Hosting was member Louise Williams.
Rock the Block – August 24, 2022
Jamestown AAUW again participated in the "Rock the Block" community event that welcomes incoming freshmen University of Jamestown students to the community. Several members attended and handed out information about the Jamestown AAUW Used book store. The event was again well attended.
 AAUW Garden Tour – July 20, 2022
The Jamestown Branch of the American Association of University Women hosted its 32nd Jamestown Garden Tour from 4 to 8 p.m. on Wednesday, July 20.
Featured gardens were:
Laurie and Blaine Pahl, 1506 4th Ave. NW;
Kent Legler, 923 3rd Ave. NW;
Mary and Jeff Oster, 810 3rd Ave. SE;
Cindy and Ron Schauer, 1306 9th Ave. SE.
Thank you to our special coordinators Connie Lillejord and Erin Klein for all of their hard work in organizing this event and to this year's garden hosts. Your generosity is appreciated.  Tour proceeds support AAUW Advocacy and Education, the AAUW University of Jamestown endowment scholarship and local support.

For more information or to be considered for next years garden tour contact Connie Lillejord at 701-269-2430 or Erin Klein at 701-320-4560.
Jamestown AAUW Celebrates 50 Year Members
Recent 50 year member, Hazell DeGroot, was joined by more than 50 year members Arlys Netland and Kelly Krein.  They were given flowering plants and honored with a cake and lemonade reception.  Members also elected two new steering committee members, Candace Dempsey and Louise Williams they will be replacing Jill Schlenker and Debbie Alber whose terms have expired.  Winner of the early bird discounted membership was member Mirt Brown.  Reports were also given about the used book store bag sale, Tech Savvy and the State Board meeting.  Jamestown AAUW also donated an additional $2000 to their UJ Endowment Scholarship Fund bringing the total donation to $7000 which was also matched by a UJ donor for an additional $7000.
Jamestown Awards UJ Student Scholarship for NCCWSL
University of Jamestown student, Sydney Lewellen, recently attended the virtual National Conference for College Women Student Leaders in May.  Lewellen received a scholarship from AAUW Jamestown along with a $500 stipend to attend the conference and presented a report to AAUW Jamestown at their June meeting. Lewellen is a student majoring in Graphic Design. She was able to network with many professional women at the conference and was empowered by the incredible women presentors she heard.

Jamestown AAUW hosted a "Free" online salary negotiation workshop on Thursday, April 21.  A lot of great information was shared and participants learned a lot about negotiating.  
This workshop is designed to empower women with the essential skills and confidence they need to negotiate for fair pay.  Did you know that at the current rate, the pay gap for all men and all women won't close until 2059?  Don't wait until you have a new job offer or for your annual review to learn to advocate for yourself at work. In AAUW Work Smart Online, participants learn:
* The causes and impact of the gender pay gap
* Tools to research competitive salaries
* Tips to articulate their skills, qualifications and experience
* The right ways talk about pay
This course is still available free of charge on line!  Visit Work Smart Training
Jamestown AAUW Sponsors UJ Student to the National Conference for Women Student Leaders
Jamestown AAUW  is proud to announce they are sponsoring University of Jamestown student, Sydney Lewellen to attend the 2022 National Conference of Women Student Leaders that will be held online May 24-26.
Lewellen is studying graphic design for e-commerce and is also active in several on-campus activities as well as in her community.  Lewellen hopes to expand on her communication and leadership skill set by attending this conference.
NCCWSL is three intense days of virtual leadership training, inspiration and networking for hundreds of college women from across the country.  For more information visit:  NCCWSL
Jamestown AAUW Awards Scholarship to UJ Student
Jamestown AAUW recently awarded a scholarship from the UJ endowment fund to Kassandra Frederickson.  Ms. Frederickson is a junior at the University of Jamestown majoring in nursing.  Frederickson also has a BA degree in Communication.  She is looking forward to a career in nursing.
Jamestown AAUW Helps Host Tech Savvy/STEMTASTIC
Jamestown assisted with and helped host the Tech Savvy/Stemtastic event that was held at the University of Jamestown on March 7. The event was well attended by over 300 middle school students from across the area.