September 12 Meeting – James Valley Library
The September 12 meeting will be held at 6:00 PM at the James Valley Library (Alfred Dickey Library) community room.  Members will learn about updates to the James Valley Library and library features as well as information about the history of the library.  Jamestown AAUW members have been contributing to the James Valley Library Fund.  This event will also feature an avenue for new members to join at 1/2 price of the National Dues of $56 annually.  Dessert will be served following the business meeting.

AAUW 30 ANNUAL GARDEN TOUR – July 17, 2019 – 4:00 – 8:00 PM
The 30th Annual AAUW Garden Tour  will be held on July 17, 2019 in Jamestown, ND from 4:00 – 8:00 PM.  Tickets are $10 in advance and $12 Day of Tour (non-refundable).  Tickets can be purchased from any AAUW Jamestown member or from these local businesses: AAUW Used Bookstore, 601 1 Ave. S.; The Arts Center, 115 2 St. SW; Comfort, 201 1 St. W; Country Garden Florals, 106 Business Loop W; Don's House of Flowers, 1107 7 Ave SW; Lloyd's Toyota, on the road to the Buffalo. After 3 PM on the day of the tour tickets are only available at the AAUW Bookstore or the Arts Center or at each tour site.  Homes on this year's tour are:
Connie Kanwischer, 1601 10 Ave NE, Jamestown, ND
Don and Karen Schumacher, 3321 Highway 20 North, Jamestown, ND
Yvonne Wibstad, 306 5 Ave. S.W., Jamestown, ND
Rod and Teri Wolters, 908 13 St. SW, Jamestown, ND
Refreshments and exhibit will be at the Arts Center, 115 2 St. SW from 5:30 PM – 8:00 PM.
A printable map of the garden tour sites is available: 2019 garden tour map
To qualify for door prizes all five locations must be checked on your ticket. Print your name and phone number on your ticket and leave your completed ticket at the Arts Center.
Thank you to all of the homeowners who have allowed us to visit their yards and to all of our participating sponsors.    Help us out by hanging a poster in your community of the 2019 AAUW Garden Tour Poster
June Meeting Salad Potluck

Members had a great time at the Salad Bash held on June 13 at Centerpoint Condo.  The event hosted by Donna Gullickson included invited guests who enjoyed a potluck salad dinner and conversation starters.  AAUW Bingo was played using trivia questions that included information about AAUW.  Winners were guest Carol Schmidt and Barbara Lang.  Two members won the drawing for a free national membership as part of last year's "Shape the Future" membership drive. They were Louise Williams and Linda Todd. Volunteers are still needed to staff the Pioneer School at Frontier Village contact Laurie Erickson at 701-952-1306.  The AAUW Garden tour will be held on July 17, 2019.
Pioneer School Day – Branch Meeting – May 16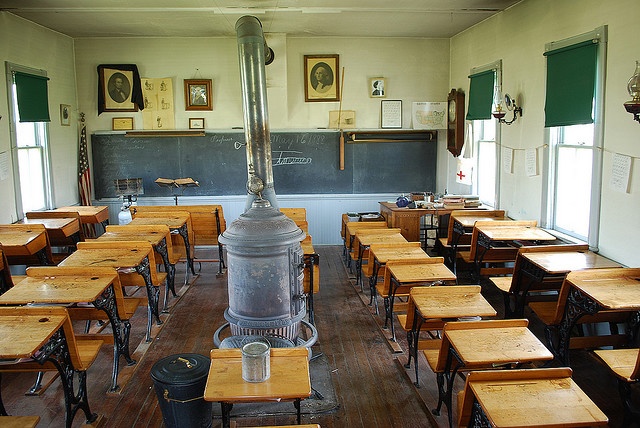 Branch members will met on Thursday, May 16, 2019 at the Frontier Village Pioneer School.  Members Kelly Krein and Laurie Erickson will give a history of the school, followed by an update on summer opening plans.  An oral account of what teaching was like in a rural school will also be given.  Join AAUW members and guests for an ice cream float at 6:30 PM followed by the program at 7:00.
Visit Salary Negotiation take this free online course in salary negotiation techniques. AAUW's goal is to mobilize a million.
AAUW Steering Committee
The AAUW Steering Committee will be meeting on Monday, May 20 at 6:00 PM at Paradiso in Jamestown. All members are welcome to attend.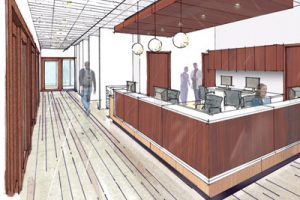 Jamestown Cancer Center Update – April 4, 2017  7:00 PM Branch Meeting
Jamestown branch members met for supper and fellowship at 5:45 PM at the Apple Café at the Jamestown Regional Medical Center followed by a tour of the new Cancer Center along with a presentation given by Foundation Director, Lisa Jackson.  A short meeting followed.
Governor Doug Burgum Declares April 2, 2019 – Equal Pay Day
AAUW ND asked the Governor of ND, Doug Bergum, to declare April 2, 2019 as Equal Pay Day for the State of North Dakota.  The request is now official.

TECH SAVVY – THURSDAY, MARCH 7
Jamestown AAUW held another successful Tech Savvy Event on Thursday, March 7, at the University of Jamestown.  Read and watch the video all about the event here: Tech Savvy
In Memory of Helen Hample
Longtime AAUW Jamestown branch member, Helen Hample, passed away on Tuesday, January 29  at the age of 104 years young.  A donation in her memory will be given to the AAUW Educational Fund.  This lifelong member will be greatly missed.  Helen joined our affiliate on July 1, 1940 and has been an active member since.
2019 AAUW North Dakota State Meeting Scheduled
Several meeting attended the AAUW North Dakota State meeting which was also held in conjunction with We Rise on March 3 and 4.  AAUW ND followed the WE RISE Women Empowered which was sponsored by the ND Women's Network.  The schedule of activities  follows below with the exception that our annual meeting was held on Sunday, March 3, 5:00-7:00 PM in the conference room at the Ramada by Wyndham at 1400 Interchange Ave, Bismarck.
Sunday, March 3, 2019
1:00 PM – 5:00 PM – Advocacy Training @ Ramada, 1400 Interchange Ave, Bismarck
5:00 PM – 7:00 PM – AAUW NORTH DAKOTA ANNUAL MEETING (hotel conference room) Coffee and water only as food should be served at the social.
7:00 PM – 9:00 PM – Social @ Ramada, 1400 Interchange Ave, Bismarck.
Monday, March 4, 2019
8:00 AM – 3:30 PM – We Rise: Women Empowered Lobby Day @ ND State Capitol, 600 East

January Brunch Meeting – 10 AM – Jamestown Legacy Center
Members learned how their perception can change depending on how we look at things with an activity using peacock feathers and also about the styles they use to resolve conflict during a program given by Liz Hunt from the University of Jamestown called "Crucial Conversations."
Holiday FUN, FUN, FUN
Members had great food and Holiday Fun at their Holiday Party on Thursday, November 8 at   Centerpoint Condo. Members brought soup, breads and desserts and host Donna surprised us all with the Christmas Ball UnWrap game.  We also enjoyed competing on several team and individual Minute To Win It Christmas games.  Great fun and fellowship.
Happy Birthday longtime member Hazell DeGroot

Trick Or Treat with the AAUW Bookstore

Jamestown AAUW members gave away books from the AAUW Bookstore to children at the Buffalo Mall Halloween night "Trick or Treating" event.  Lot's of fun for all!

Work Smart Salary Negotiation Workshop
Jamestown AAUW is interested in hosting either a Work Smart or Start Smart (college students) workshops.  Three members, Mary Craft, Kelly Krein and Louise Williams, were able to observe a Work Smart workshop that was held in Fergus Falls, MN in October.  They will be bringing back lots of ideas and suggestions for our members.
Measure One – ND Anti-corruption Amendment
October 11, 2018, 7 PM – Lyngstad Hall Room 207, University of Jamestown
Members learned about Measure One from Ellen Chaffee & Dana Butcher -Co-Chairs of North Dakotans for Public Integrity as they shared information about Measure One-ND's Anti-Corruption Amendment that is on the Nov. 6, 2018 Election Ballot.  We also toured the newly remodeled Raugust Library.
Happy Birthday Helen

This month we want to honor our oldest member, Helen Hample. Helen will be 104 years young on October 18th. Helen graduated from the University of Jamestown. Her first teaching position was in Edgeley. Helen later taught at UJ, was the Dean of Women and Dean of Students.  She received an Honorary Doctorate of Humane Letters, and in 1981 was declared a Professor Emeritus. Helen joined our affiliate on July 1, 1940 and has been an active member since.
Happy Birthday Helen
AAUW Jamestown Supports Measure One on Nov. 6 ND Ballot
AAUW Jamestown supports passing Measure 1 – The ND Anti-corruption Amendment.  AAUW Jamestown strongly feels that ND does need an Ethics Commission to assure out citizens that our government remains open, ethical and accountable. AAUW National Public Policy supports meaningful campaign finance reform which this amendment addresses with the public accessibility of campaign finance information.  AAUW Jamestown also believes that our election process should not be influenced by foreign interests. For these reasons we support voting YES on Measure 1 – The ND Anti-corruption Amendment.
For these reasons we support voting YES on Measure 1 – The ND Anti-corruption Amendment.  For more information about Measure One visit ND For Public Integrity.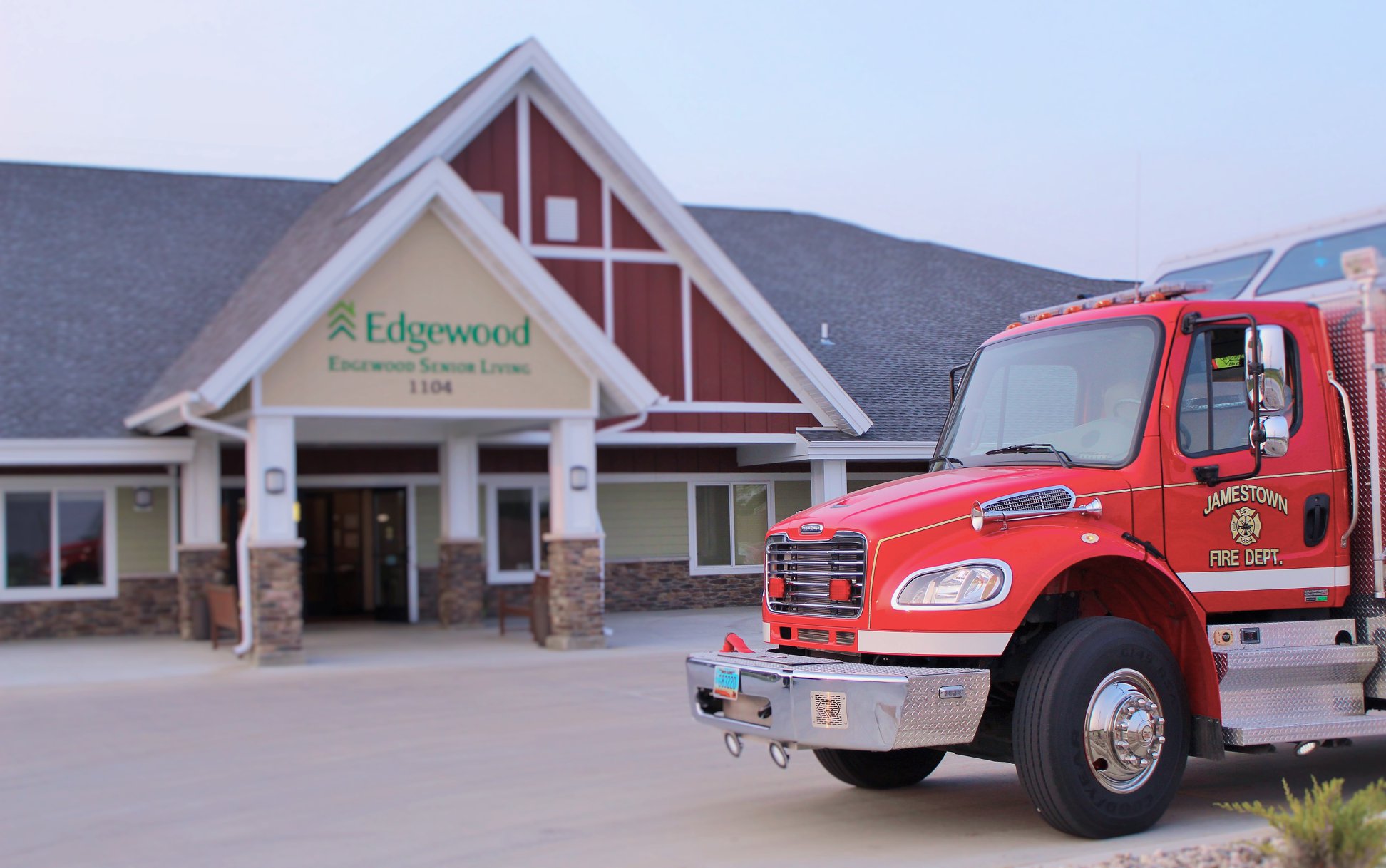 September Meeting – Edgewood Senior Living Center
Members met at the Edgewood Senior Living Center on Thursday, September 6 for fellowship and a light supper.  Longtime members Helen Hample and Hazell DeGroot were recognized.  Member Kelly Krein organized several get acquainted exercises and gave a short history of AAUW and the Jamestown affiliate. Members then toured the new Edgewood Senior Living facility.  Thanks to all members who provided supper and a special welcome to our two newest members, Barbara Domek and Judith Frey.
University of Jamestown Block Party 2018
Members from AAUW Jamestown passed out many "It's My Vote – I will be heard" stickers and also passed out information on how to vote in ND to freshman students at the 2018 UJ Block Party that was held on Main street in Jamestown on Aug. 30.  With a crowd of over 1500 persons the event was a huge success.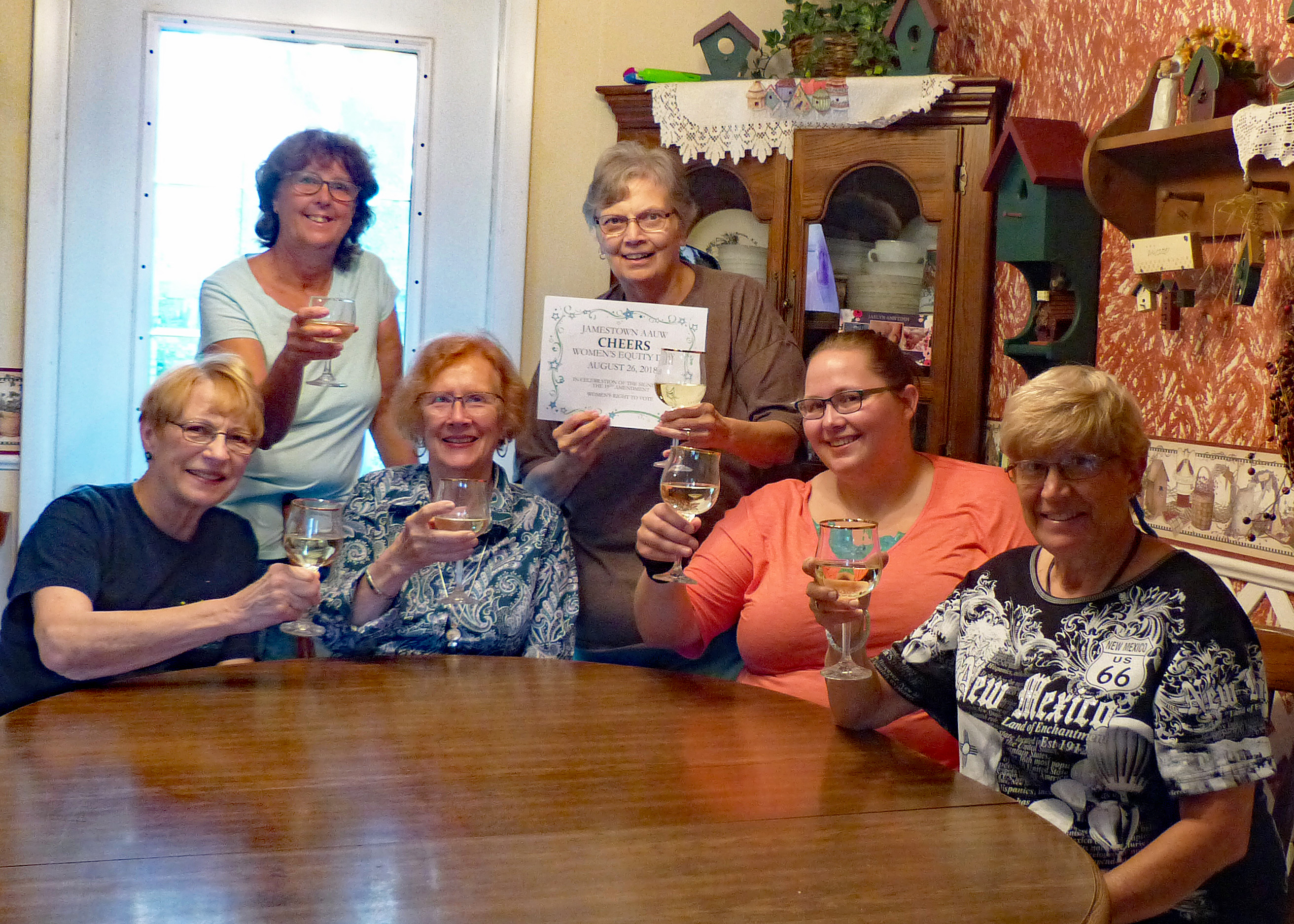 Jamestown AAUW branch members recently celebrated the anniversary of the signing into law of the 19th Amendment to the U.S. Constitution with a #ToastToTenacity. The 19th Amendment to the U.S. Constitution became law in August 1920, granting American women the right to vote. Ninety-eight years later, Vision 2020's Toast to Tenacity honors the suffragists who fought for this right, and urges women to shape the future by exercising their right to vote.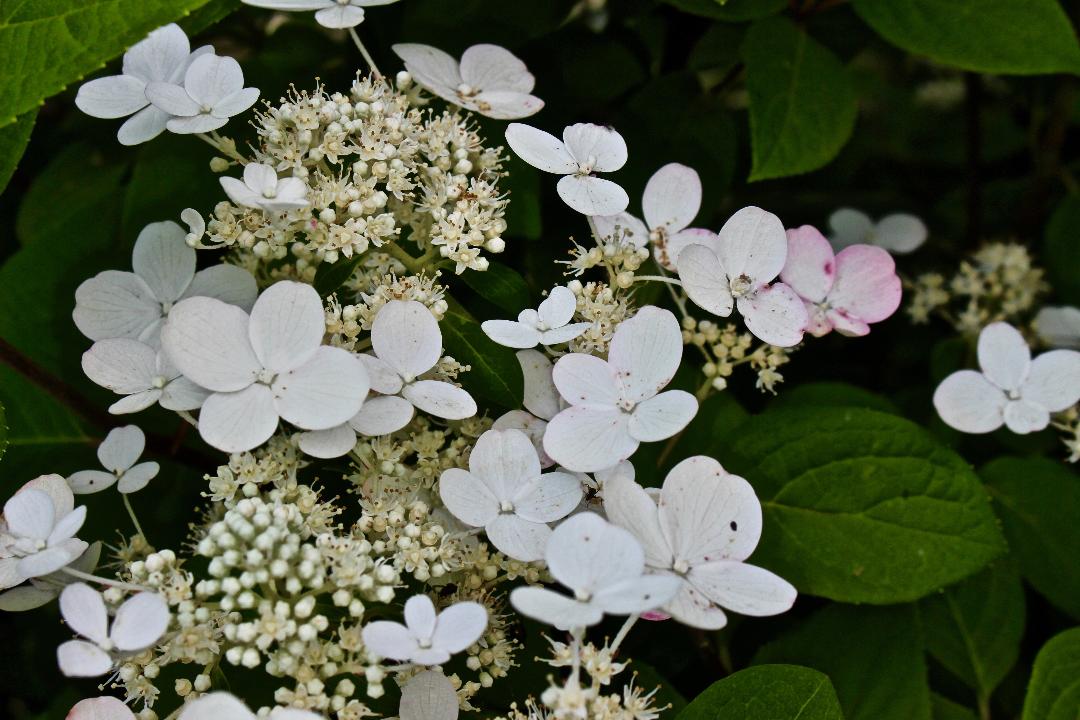 Thanks for supporting our 29th Annual AAUW Garden Tour
Apply for AAUW's Fellowships and Grants Today!
Fellowship and grant recipients perform research in a wide range of disciplines and work to improve their schools and communities. Their intellect, dedication, imagination, and effort promise to forge new paths in scholarship, improve the quality of life for all, and tackle the educational and social barriers facing women worldwide. AAUW seeks a diverse applicant pool.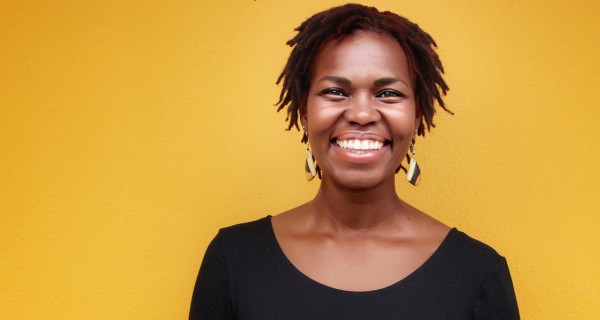 Read More (NOTE: The 2018 application period closes between November 1 and December 1 this year dependent upon program. Be sure to check each individual fellowship or grant program for complete availability and deadline information.)
Career Development Grants
Career Development Grants provide funding to women who hold a bachelor's degree and are preparing to advance or change careers or reenter the workforce. Primary consideration is given to women of color and women pursuing their first advanced degree or credentials in nontraditional fields.
Strategic Plan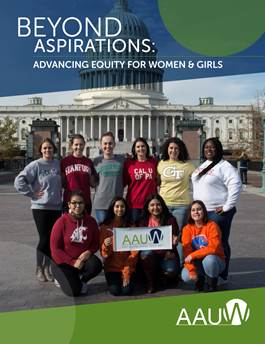 The AAUW Strategic Plan is created through an inclusive process involving the AAUW Board of Directors and staff. The goals, indicators of success, and strategies reflect an integrated approach to fulfilling our mission, vision, and value promise. As AAUW continues to move forward in a changing world, so have our Strategic Plan and our Vision Statement.
AAUW members Minnie Miles (front row, fourth from right) and Reps. Edith Green (left of president, in white suit), Martha Griffiths (second from right), and Julia Hansen (far right) with President John F. Kennedy as he signs the Equal Pay Act into law on June 10, 1963. CREDIT: Abbie Rowe, White House Photographs. Courtesy of John F. Kennedy Presidential Library and Museum, Boston
Know Your Rights: The Equal Pay Act
Despite the passage of the EPA 55 years ago, women still do not take home wages equal to those of their male peers. If you're concerned that you may be a victim of sex-based pay discrimination, or if you just want to know more about how the EPA works, this resource covers the basic information to get you started.
Take the Pledge to Protect Title IX
June 23rd marks the 46th anniversary of Title IX. Help fight back against attacks on the Title IX by pledging to take part in AAUW's upcoming campaign to protect Title IX.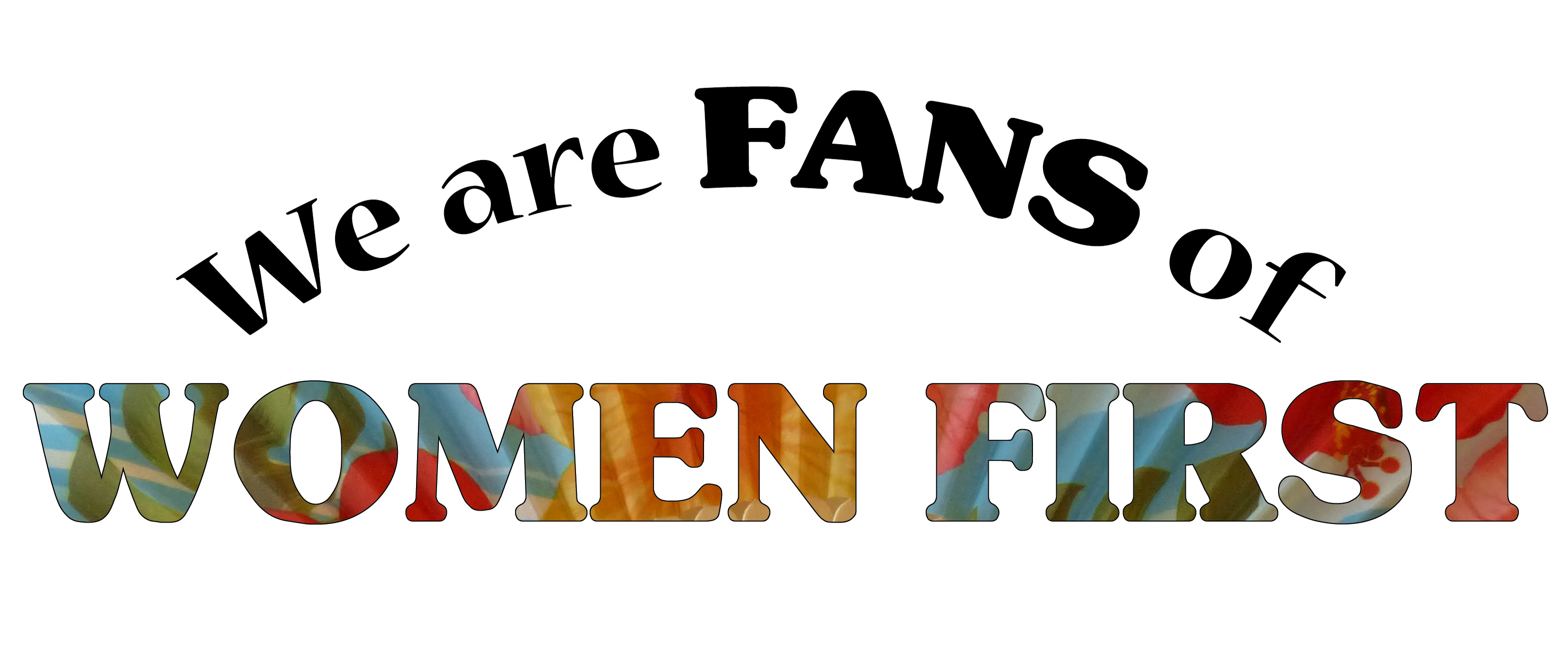 Jamestown AAUW recently hosted the AAUW North Dakota Annual Meeting on April 13-14.  It was a great meeting, read all about the highlights here https://aauw-nd.aauw.net/2018-annual-meeting/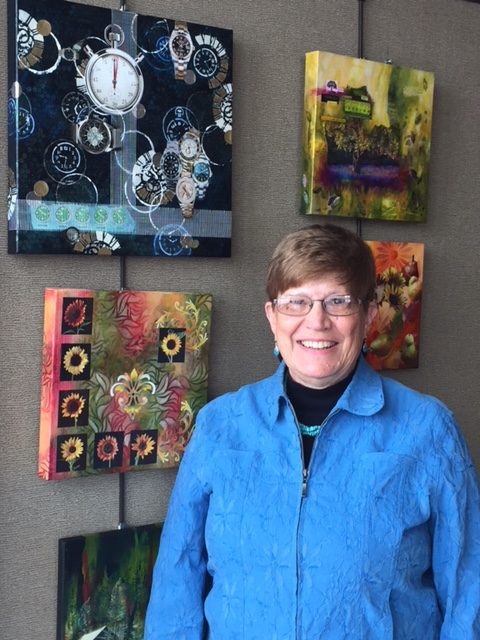 Branch member, Mary Craft, Unison Bank, Artist of the Month
Mary Craft, a member of our branch, was honored this month by Unison Bank as their "Artist of the Month."  Her thirty-one pieces of mixed media art are on display at the bank, located on Main Street Jamestown, during the month of April.  Mary also was recognized last year by having