Equal Pay Day – March 24, 2021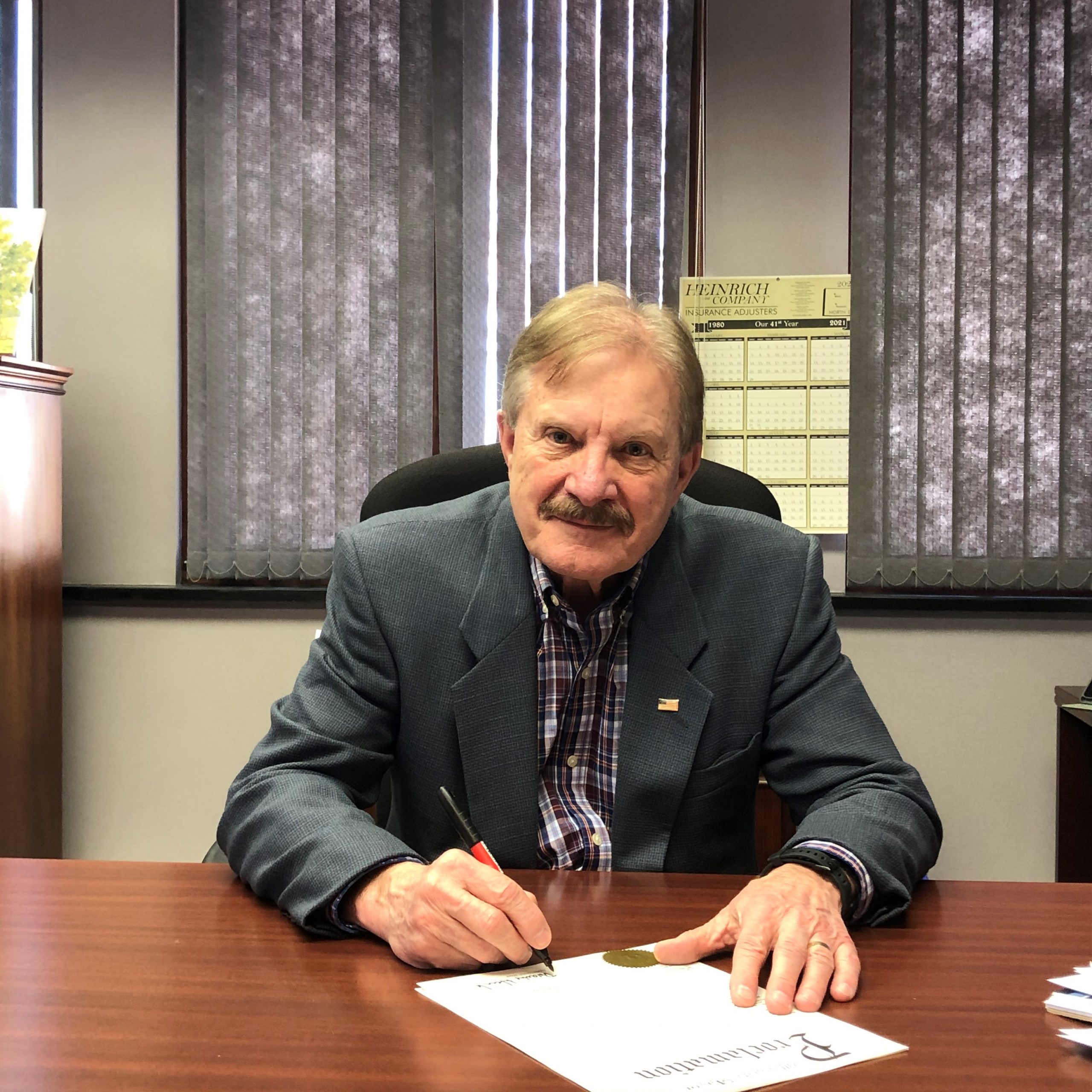 Jamestown Mayor Dwaine Heinrich signed a proclamation declaring March 24, 2021 as Equal Pay Day in Jamestown, ND.
82 cents: that's how much women in the U.S. who work full time, year round are paid for every dollar paid to men. This year, we're raising awareness around this pay gap with our theme March Madness: The Pay Gap is Madness. #EqualPayDay

Women's Equal Pay Day marks the day into the year on which it takes for women on average to earn what men did in 2020. That's 15 months. Or, if you look at a typical 9:00-5:00 work day, women start working for free at 2:40 p.m.
Jamestown AAUW awards Scholarship to University of Jamestown Student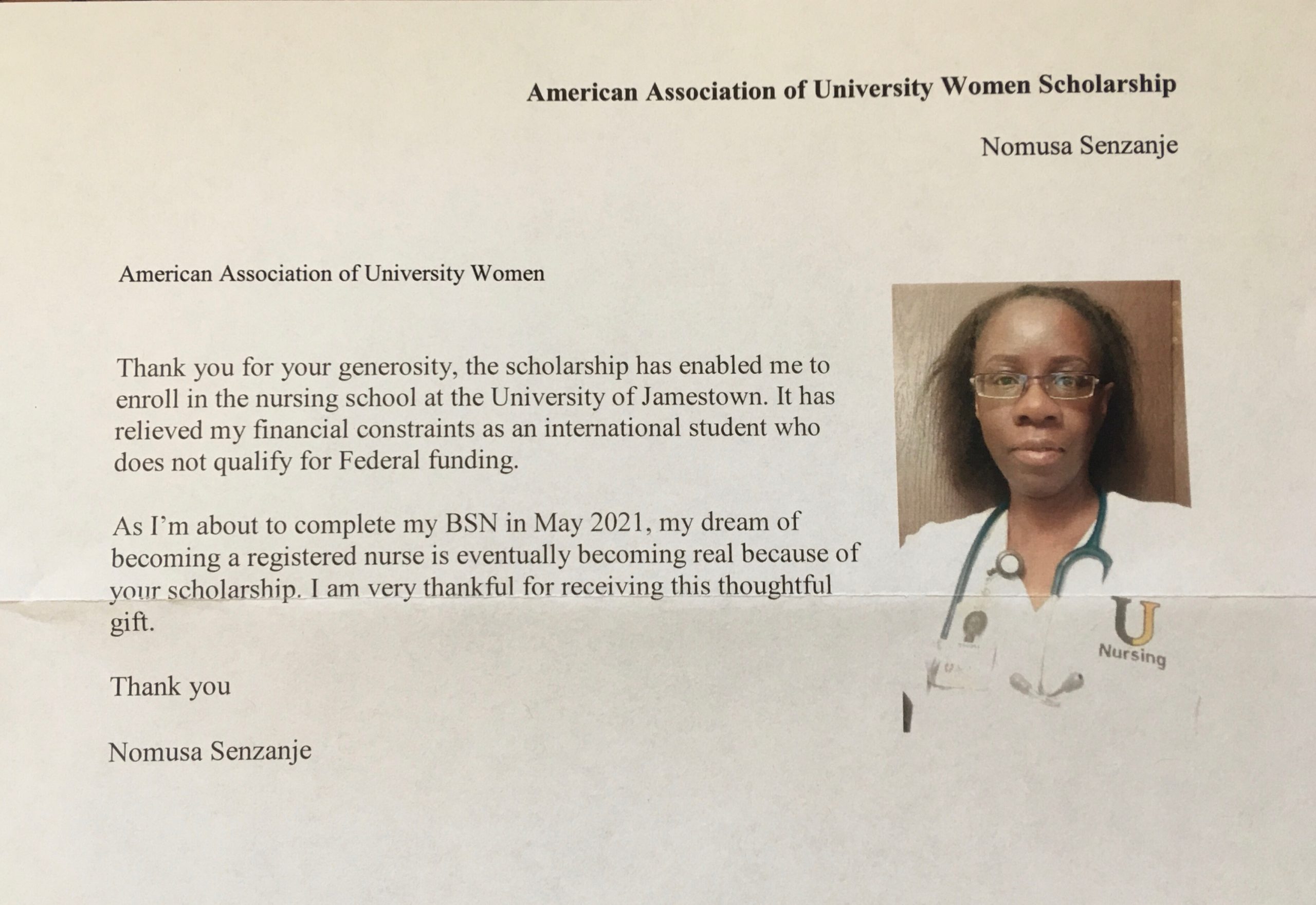 Women in Agriculture-Bridging Cultures & Education                       Thursday, March 18 7:00 PM via ZOOM
AAUW-Devils Lake invited members and other interested persons to attend a ZOOM program featuring guest presenter, Dr. Songul Senturkly, who spoke about the education of women in Turkey, and share general culture and geography of her native country.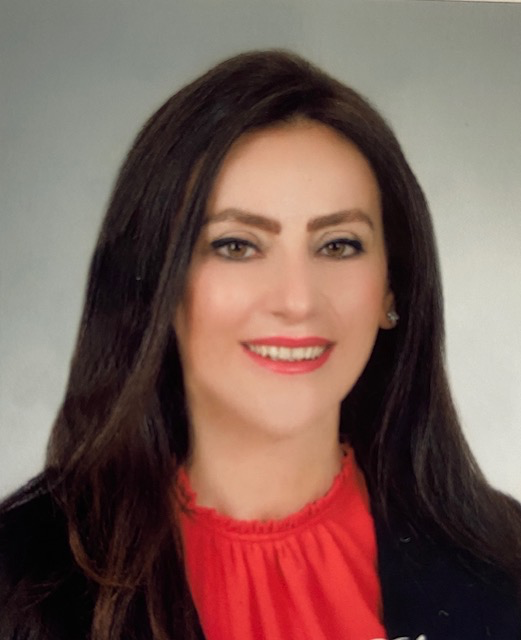 Dr. Songul Senturklu is a native of Canakkale,Turkey.She is currently on a short-term research project as a visiting scholar at the Dickinson-based NDSU Research Extension Center in Dickinson, ND. Dr. Songul is conducting research on integrated livestock systems within the scope of sustainable agriculture. She explains, "We have a comprehensive research chain, extending from Soil to Fork".
Dr. Songul graduated from Ankara University Faculty of Agriculture, with her doctorate in Feed Technology & Animal Nutrition.She has been working as an Associate Professor at Canakkale Onsekiz Mart University, Department of Animal Science.
Thank you for Devils Lake AAUW to allowing us to listen to her presentation. We learned a lot about the culture of Turkey.

WE Rise – Date Change
Due to a variety of circumstances, WE Rise has been moved to a new date. This free event will be held Monday, March 22 and will include a lobbyist panel along with hosted live streams of committee hearings and floor sessions. The live streams will be moderated, which will allow for questions and discussion. The education sessions that are normally held on Sunday, will be prerecorded and released prior to the event for attendees to watch at their convenience. You can register here: https://www.eventbrite.com/e/we-rise-2021-virtual-tickets-142951617135
EQUAL PAY DAY – Wednesday, March 24, 2021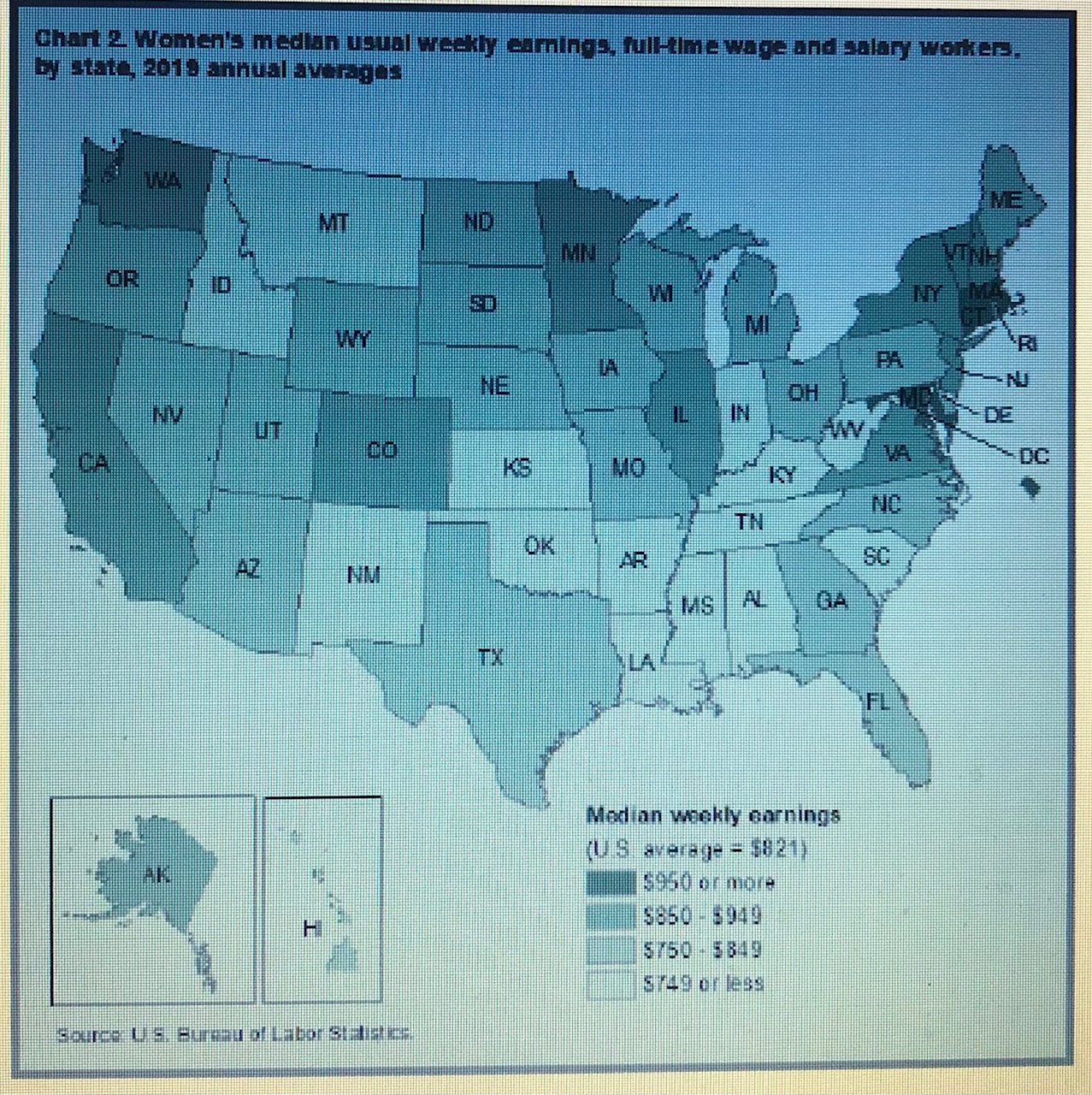 Equal Pay Day is the symbolic day in the year when women's earnings catch up to men's earnings from the previous year.  According to the U.S. Bureau of Labor Statiistics (2019)  All women in North Dakota earned only 74.5% of what all men earned in ND.  North Dakota is ranked 46th in the nation for earnings for women.
Currently all women in the U.S. compared to all men in the U.S., receive just 82 cents for every dollar paid to a man.  Women of color often face a wider gap: Compared to white men, Black women make 63 cents on the dollar, Native American women make 60 cents on the dollar and Latina women make 55 cents on the dollar. Equal Pay is still an issue for women.

AAUW GARDEN TOUR is BACK.  Wednesday, July 21, 2021
All members are encouraged to please vote.
AAUW State Board Meeting held Saturday, March 6
ND AAUW held their annual meeting on Saturday, March 6 via zoom.  This year's annual meeting will focus on members across the state participating in the "We Rise" event that will be held virtually. See information above. Members are also encouraged to vote in the National AAUW electrion.
NO Regular BRANCH MEETING in APRIL
February 11 – Drug Court Branch Meeting
Our Feb. 11 meeting about Drug Court included being joined by AAUW members from across the state. The Honorable Judge Cherie Clark, will be joined by John Gourde, program manager-Parole/Probation, ND Department of Corrections and Rehabilitation and the Drug Court Supervisor, Tyler Falk.  The program will cover information about the Drug Court process and purpose, criminal justice reform and how the community can be involved.
AAUW Legislative Update Branch Meeting
Jamestown AAUW members and other interested women attended our  Saturday, January 23 meeting.  Many issues were discussed including the breast feeding bill  HB1105, (pass) Paid Family Leave Bill HB1441 (pass). The Women's Network is needing your stories how Family Medical Leave has helped your family in support of this bill, HB 1313 Abortion Bill (harsh penalties) (do not pass) and HB 1413 Funding for Free School Nutrition (pass), and others.  Kristie Wolff, Executive Director of the ND Women's Network, shared information about upcoming legislative bills as well as information on how to testify for or against a bill during the pandemic. You can watch a video to see how to submit testimony or to testify.  Wolff will also share information about the WE RISE (Women Empowered Lobby Day) virtual event coming up in March and how we can be a partner.
CALL TO ACTION HB 1105 Breastfeeding Bill
North Dakota Women's Network is asking for your support for the breastfeeding bill! The bill, which updates an antiquated law to help protect moms nursing their babies in public, was defeated in 2019. Thanks to Rep. Gretchen Dobervich, the bill has been reintroduced as HB 1105 in the 2021 session.
Currently, it is legal under the indecent exposure law to breastfeed in public if the women is "discreet and modest," but those words are subjective, leaving room for interpretation and discrimination. The bill aims to fix that language.
NDWN testified in favor of HB 1105 today. The House is expected to vote on the bill later this week. Please contact your representatives in the House and ask them to vote YES on HB 1105.
Breastfeeding is natural, not indecent. It's time to stop shaming moms and let babies eat when they are hungry.    Find my Legislator
AAUW BYLAWS AMENDMENTS
This spring, the AAUW membership will vote on an important proposal to amend the AAUW bylaws to open membership and eliminate the degree requirement to join AAUW. The national AAUW Board of Directors strongly supports the proposal, along with dozens of member leaders across the country. We believe this is an essential step toward making AAUW a more diverse and inclusive organization, better aligned with our mission, values and the needs of women today. Our full statement on the issue appears below this email.
Now through February 5, 2021, you can provide thoughts and comments on the proposed changes to the AAUW bylaws as well as proposed changes to the Public Policy Priorities. To learn more about the proposed changes and submit your feedback, please visit the election page on on the AAUW website.
Tech Savvy and Stem Tastic will not be meeting in person in 2021.  Instead Stem Learning Kits will be distributed to schools due to COVID 19.
No Branch Meeting will be held in March 2021
AAUW Holiday Dazzle Light Tour Car Caravan
Branch members were joined by their spouses and other family members as they joined in on our Holiday Dazzle Light Tour Car Caravan to view the many Christmas light displays that were submitted by community members.  While we were unable to visit every single house on the list we saw many beautiful displays and unique ideas.  A special thank you to Lauren for purchasing and bagging the Christmas cookies that members enjoyed as they followed each other touring the town and to Mary for taking some pictures.  It was a fun way to see the lights while still practicing our social distancing.  Thank you to all who participated and for those who provided us with beautiful holiday lights to enjoy.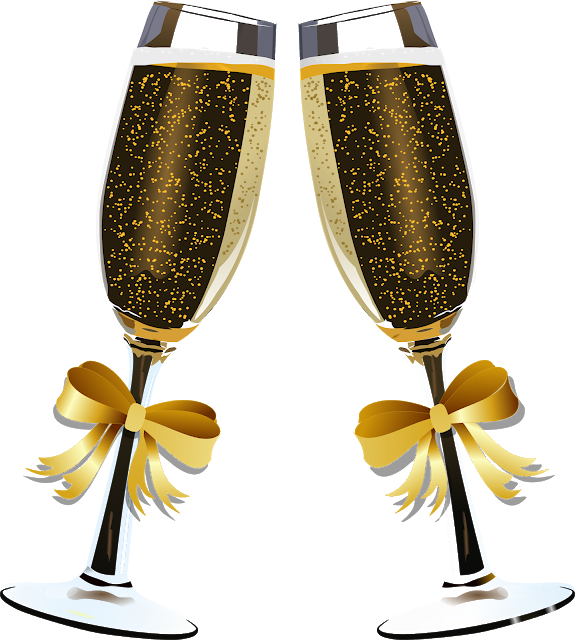 AAUW Holiday Lunch – Tentative January 9, 2021 – 11:00 AM
Jamestown AAUW has tentatively made plans to hold our annual holiday social by having lunch together but socially distancing in small groups at Davoni's Italian Restaurant on Saturday, January 9 at 11 am. Steering committee members would like your feedback if you would like to try and hold a physical event.  Our other option would be to hold a Zoom meeting such as a "Virtual Holiday High Tea" party via zoom where we could all enjoy our own homemade brew and desserts while dressing up and conversing via zoom! Please let a steering committee member know which option you would prefer before January 1. Steering committee members are Deb Alber, Lauren Sako, Mary Craft, Donna Gullickson, Barb Domek, Jill Schlenker and Erin Klein.

Jamestown Regional Medical Center
AAUW members enjoyed their first Zoom meeting on November 5 at 7:00 PM and learned all the latest information about the Jamestown Regional Medical Center.  The meeting, presented by member Lisa Jackson, Director of the JRMC Foundation, gave updates on COVID 19 as well as updates on the latest developments at JRMC.  Discussion was also held on Medicare Insurance and resources the hospital has for making decisions regarding medicare supplement plans.  The zoom meeting fielded lots of great questions and was informative for all members who attended.
Members are asked to watch the AAUW video, "State of the Association," put together by our CEO Kim Churches. We will then send out a discussion email thread on September 24 to comment on the video watch for the Topic Line: AAUW State of the Association. Please reply all on the thread.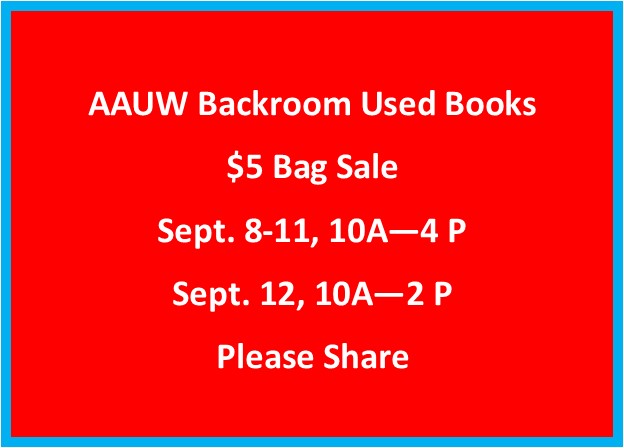 AAUW Garden Tour July 15, 2020
CANCELLED

Due To Covid 19

AAUW Prairie School House at Frontier Village will not have host/hostesses this year due to COVID 19 but will be available for viewing through the partition.
AAUW Bookstore Now Open
The AAUW Used Bookstore has reopened for business. Our regular hours are M-F – 10:00 AM – 5:00 PM and the second Saturday of every month, 10:00 AM – 2 PM
Membership Renewal
It is time to renew your membership to AAUW.  You can renew your membership online by logging into the Member Services Database or if you want to become a member of Jamestown AAUW that also can be done online.
AAUW National Unveils New Website
AAUW is pleased to announce the launch of our new national website.  The site is the result of many months of hard work and close collaboration with design experts, staff at all levels and AAUW members.  AAUW is thrilled to showcase member and staff work together towards advancing gender equity.
Jamestown Mayor Dwaine Heinrich Proclaims March 31, 2020 – Equal Pay Day
Jamestown Mayor Dwaine Heinrich proclaimed March 31, 2020 as Equal Pay Day in Jamestown. Equal Pay Day is the day that symbolizes when the typical woman working full time in the United States catches up to what a man was paid the previous year.   According to the most recent U.S. Bureau of Labor Statistics, ND women working full time, year-round in 2018 typically earned 73.9 percent of what men earned, indicating little change or progress in pay equity in the past 50 years.   That ranks North Dakota as 47th in the nation as having the largest pay gap for women.  Nationally, according to the U.S. Census Bureau, the report shows that in 2018, women in the U.S. received just 82 cents for every dollar paid to a man.  Women of color often face a wider gap: Compared to white men, Black women make 62 cents on the dollar, and Latinas make 54 cents on the dollar.  The Jamestown AAUW organization has been working to try to close that pay gap.  Jamestown AAUW has been involved in educating young women about careers in Science, Technology, Engineering and Math with the annual Tech Savvy event that is held in March at the University of Jamestown. Careers in STEM occupations are typically well paid and male dominated, with the national average salary for these jobs sitting at $87,000.  Tech Savvy is trying to change that demographic, according to Jamestown AAUW President, Debbie Alber.
At the current rate, the gender pay gap will not close until 2106. In 2018, AAUW announced a bold pledge to train 10 million women in salary negotiation by 2022.  Jamestown AAUW had to cancel a Work Smart Salary Negotiation Training in Jamestown that was scheduled for April 2 due to the pandemic, but will reschedule it sometime in the future.  AAUW will not wait for policies and employer culture alone to determine when we reach parity. AAUW members are working to empower women nation-wide with skills to effectively negotiate their salary and benefits and become agents of change in their communities.  Please consider celebrating Jamestown's Equal Pay Day by taking the free online Work Smart course at https://salary.aauw.org/ and continue to urge your legislators to make improvements to ND equal pay laws so that fair pay is an accessible reality for everyone.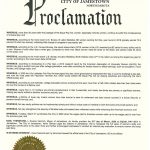 Work Smart Salary Negotiation –
Canceled Will Be Rescheduled
Jamestown AAUW canceled the workshop but you can still participate from home.  Please visit Work Smart and take the FREE online course.  Jamestown AAUW will be rescheduling their online Work Smart Salary Negotiation workshop that was formerly scheduled for Thursday, April 2, from 7:00 – 9:00 PM at the Jamestown High School Computer Lab at a future date due to the pandemic and social distancing.  The course is designed to teach women the skills they need to successfully negotiate and close the pay gap for women everywhere.  The seminar is limited to 20 participants. Please pre-register by contacting Debbie Alber, 701-269-1446 or dova_car@yahoo.com
ancer early. It can mean the difference between having a lumpectomy and a mastectomy, needing chemotherapy or not, and having
Girls Won Top Prizes in National STEM Contest
All five top awards were won by 14-year-old girls, with projects ranging from trapping invasive species to improving water filtration systems to designing bricks that could be used to build on Mars.
The five winners were chosen from 30 finalists selected from 2,348 applicants in 47 states by a panel of distinguished scientists, engineers and educators. This year, 60% of the finalists were female—a first for the competition. That's an encouraging sign for the STEM (Science Technology, Engineering, and Mathematics) field, in which women are still underrepresented.
To read all about these amazing girls and their projects read more at Girls Win Top Prizes.
Barb Domek – Communications Chair
Branch member, Barbara Domek, accepted the appointment as our branch communications chair and also a position on the steering committee. Barb is fulfilling the term of member, T  Johnson who is suffering some health issues.
AAUW Supports Downtown Arts Market
AAUW Jamestown received this lovely photo from the Jamestown Arts Center for our financial support of the Downtown Arts Market.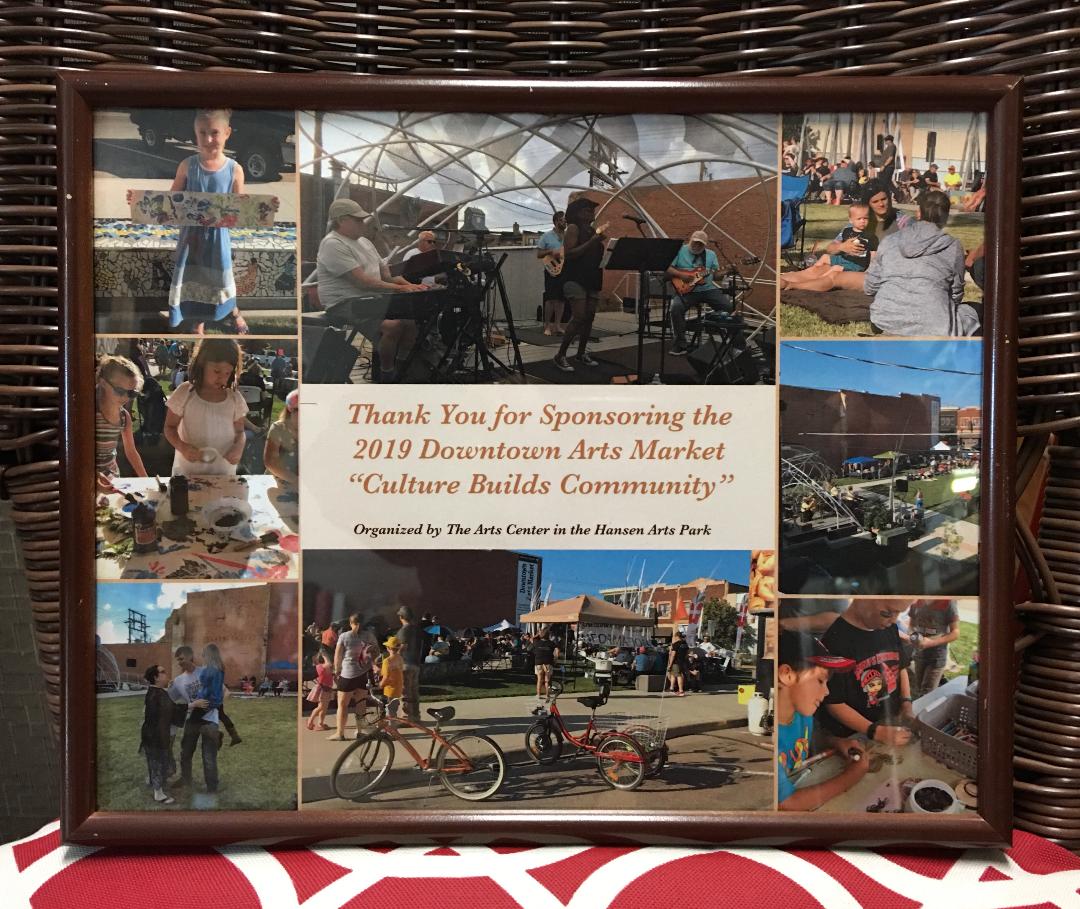 September 12 Meeting – James Valley Library
The September 12 meeting was held at the James Valley Library (Alfred Dickey Library) community room.  Members learned about the history of the James Valley Library and library features and it's significance to ND history.  Members also learned about how the library has evolved and changes to the library.  Dessert was served following by Barbara Domek and Debbie Alber during the business meeting.

AAUW 30 ANNUAL GARDEN TOUR – July 17, 2019 – 4:00 – 8:00 PM
The 30th Annual AAUW Garden Tour  was held on July 17, 2019 in Jamestown, ND.  Thank you to the community for again supporting this fundraiser that benefits AAUW Scholarship Fund at the University of Jamestown and supports AAUW programming that supports equity and education programming for women and girls. A special thanks to all those who assisted with the event and for our business who support it: The Arts Center, Country Garden Floral, Don's House of Flowers, and Lloyds Toyota.  And our wonderful garden host sites this year:
Connie Kanwischer, 1601 10 Ave NE, Jamestown, ND
Don and Karen Schumacher, 3321 Highway 20 North, Jamestown, ND
Yvonne Wibstad, 306 5 Ave. S.W., Jamestown, ND
Rod and Teri Wolters, 908 13 St. SW, Jamestown, ND
Visit Salary Negotiation take this free online course in salary negotiation techniques. AAUW's goal is to mobilize a million.