Save the date for the 32nd Annual Garden Tour, July 20, 2022.  Details coming soon!
AAUW WILL HOLD 31st ANNUAL GARDEN TOUR ON JULY 21, 2021
The Jamestown Branch of the American Association of University Women will host its 31st Jamestown Garden Tour from 4 to 8 p.m. on Wednesday, July 21. Featured gardens are those of:
Mark and Dixie Lee, 515 13th St. NE
Lyle and Cara Lere, 501 5th St. NE;
Archie Oster, 714 3rd St. NE (including the Stadium Garden across the street);
Sensory Garden at Solien-DeNault Park, 100 18th Ave. NE.
Garden tour participants are also encouraged to visit the 4th Ave. Bridge Memorial Garden in northwest Jamestown.
Advance tickets are $10 and may be purchased at The Arts Center, Don's House of Flowers, Country Gardens Floral, Comfort, the AAUW Used Bookstore and Lloyds Toyota.  AAUW members will also have tickets for sale.
Ticket cost is $12 the day of the tour.  Tickets may be purchased at the ticket outlets until 3PM on tour day and after that will be available only at the Arts Center or the AAUW Used Bookstore.  During the tour hours, they may also be purchased at the different tour locations.
Refreshments will be served at The Arts Center, 115 2nd St NW, from 5:30 to 8 PM.
Tour tickets turned in with all the sites checked will be eligible for door prizes.
Proceeds from the Garden Tour support the AAUW Educational Foundation and the AAUW Endowment Fund at the University of Jamestown.
For more information, contact Connie Lillejord at 701-269-2430 or Erin Klein at 701-320-4560.
Highlights of the 30th Annual Garden Tour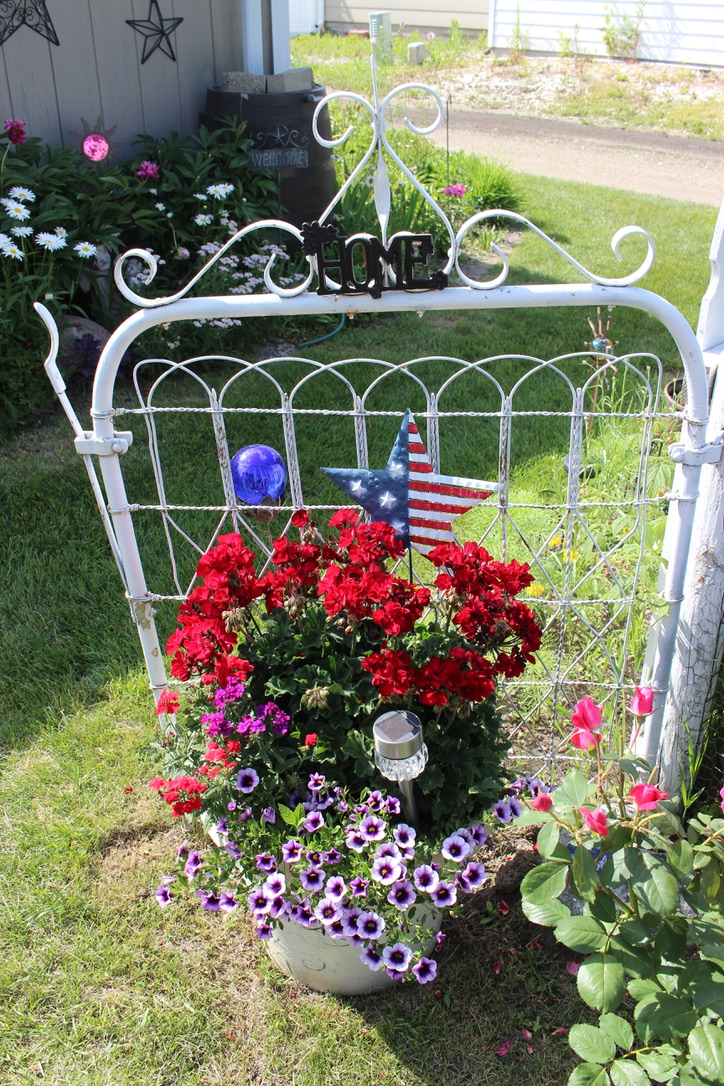 The 30th Annual AAUW Garden Tour  was held on July 17, 2019 in Jamestown, ND.   Homes on this year's tour were:
Connie Kanwischer, 1601 10 Ave NE, Jamestown, ND
Don and Karen Schumacher, 3321 Highway 20 North, Jamestown, ND
Yvonne Wibstad, 306 5 Ave. S.W., Jamestown, ND
Rod and Teri Wolters, 908 13 St. SW, Jamestown, ND
Refreshments and exhibit will be at the Arts Center, 115 2 St. SW from 5:30 PM – 8:00 PM.
Thank you to all of the homeowners who have allowed us to visit their yards and to all of our participating sponsors, AAUW Used Bookstore, 601 1 Ave. S.; The Arts Center, 115 2 St. SW; Comfort, 201 1 St. W; Country Garden Florals, 106 Business Loop W; Don's House of Flowers, 1107 7 Ave SW; Lloyd's Toyota, on the road to the Buffalo.
29th Annual AAUW Garden Tour
July 18, 2018
5:00 – 8:00 PM
Thank you to all the workers, sponsors and public who attended and supported our annual AAUW Garden Tour. It was a beautiful day and many came to see the beautiful yards.
A special thank you goes to the homeowners below who so generously allowed us to visit and explore their yards.  Without their help this tour would not be possible.
2018 AAUW GARDEN TOUR LOCATIONS
Gary & Cathy Carlson
506 8th St SW (Turn west off 1st Ave S)
Mike & Colleen Dronen
1301 8th Ave SW (Northwest of Newman Signs)
Shaun & Deanna Fischer
805 161/2 St. NE (West of Highway 20 N.)
Jon & Connie Lillejord
1604 Evergreen Dr NW (near Fairgrounds)
Proceeds from the AAUW Garden Tour were given to support the Jamestown AAUW Scholarship Endowment Fund at the University of Jamestown and the other half went to support AAUW programs that promote our mission to advance gender equity for women and girls through research, education, and advocacy.